Federal Government
Elected Republicans Representing Montgomery County on the Federal Level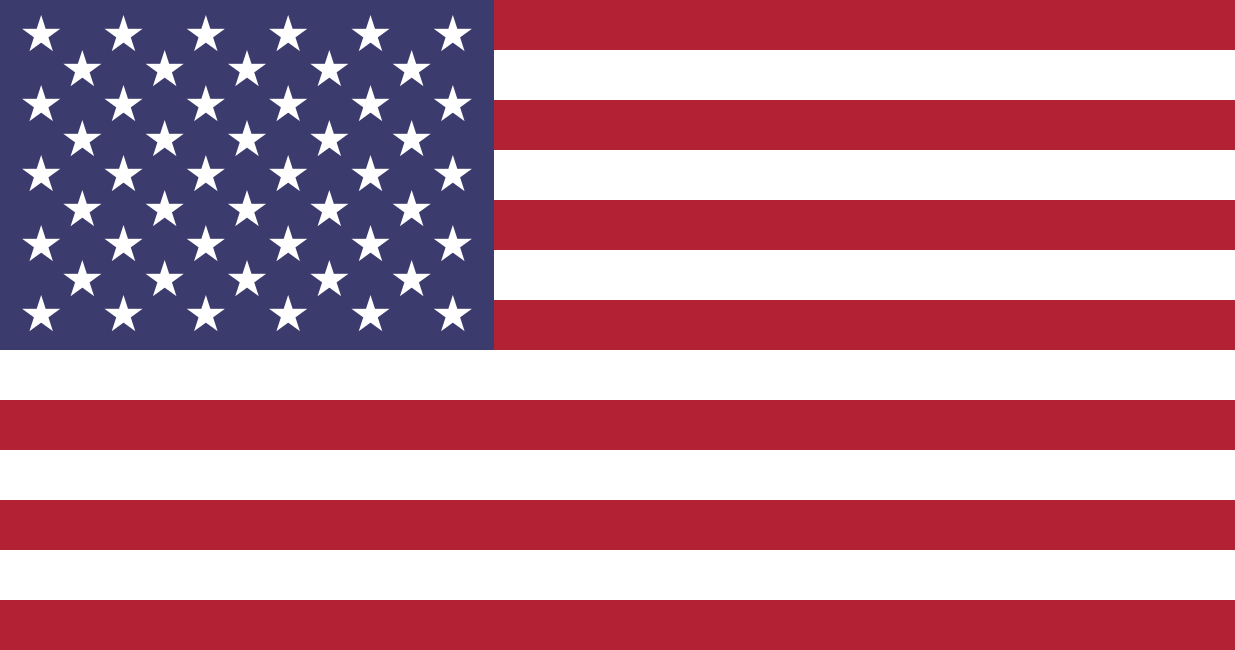 After dedicating his professional life to the service and protecting others, Brian Fitzpatrick was elected to the United States House of Representatives in 2016 to represent the people of Pennsylvania's Eighth Congressional District which includes all of Bucks County and a portion of northwestern Montgomery County. His top priorities in Congress are increasing economic opportunity and keeping our nation safe.
A Levittown native and graduate of Bishop Egan High School, Brian is a graduate of LaSalle University, Penn State University and the Dickinson School of Law. He is a licensed Certified Public Accountant, Emergency Medical Technician as well as an attorney – having previously served as a Special Assistant U.S. Attorney focused on drug crimes.
For 14 years prior to running for Congress, Brian served our country as an FBI Supervisory Special Agent fighting political corruption and supporting global counter-terrorism efforts – including being embedded with U.S. Special Forces as part Operation Iraqi Freedom. Working to promote freedom and democracy, Brian also served as National Director for the FBI's Campaign Finance and Election Crimes Enforcement Program and as a national supervisor for the FBI's Political Corruption Unit where he is recognized as an expert in restoring integrity to governmental institutions. For his work, Brian was an inaugural recipient of the FBI Director's Leadership Award in 2015 and was named "Investigator of the Year by the Federal Law Enforcement Foundation.
In the 115th Congress, Brian is a member of both the Foreign Affairs and Homeland Security committees. Brian is the founding member of the Congressional Citizen Legislature Caucus, a bipartisan group of lawmakers committed to fighting for term limits and Congressional reforms, and a member of the No Labels 'Problem Solver Caucus.'
Citizens can contact United States Congressman Brian K. Fitzpatrick by calling (215)-579-8102 or by visiting fitzpatrick.house.gov.
Pennsylvania Government
Elected Republicans Representing Montgomery County on the State Level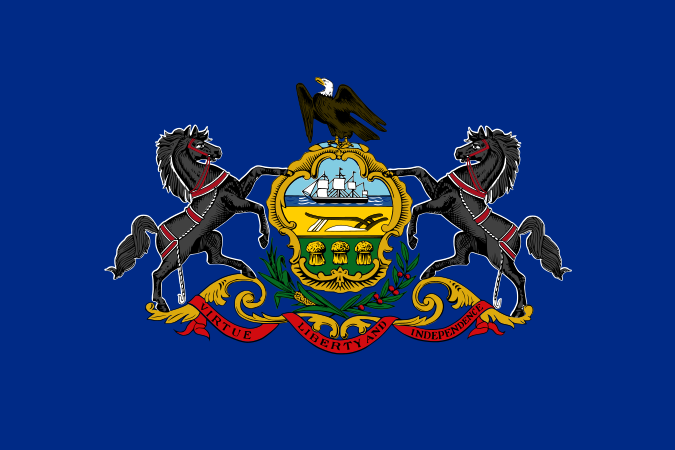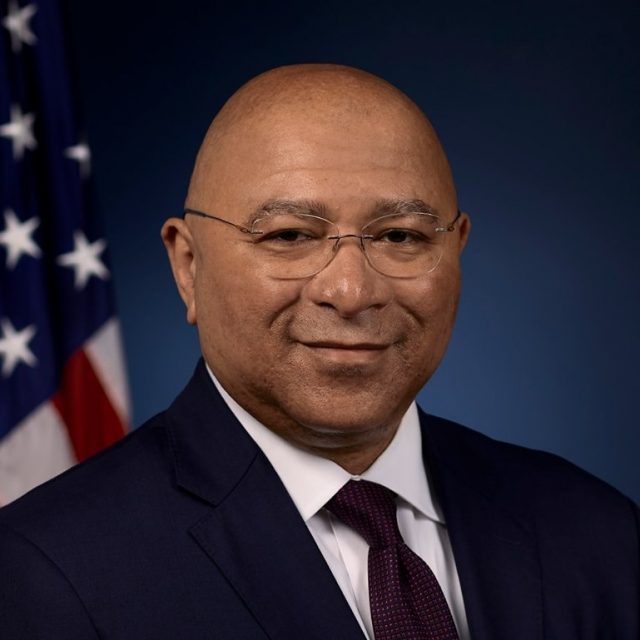 Timothy L. DeFoor
Auditor General
Timothy L. DeFoor was sworn in as Pennsylvania's 52nd Auditor General on January 19, 2021.
Tim started his career in public service as a Special Investigator with the Commonwealth of Pennsylvania, Office of Inspector General, where he investigated government and contractor fraud, waste and abuse within state government. Tim then went on to become a Special Agent with the Commonwealth of Pennsylvania, Office of Attorney General, investigating Medicaid fraud and illegal prescription drug diversion. Later he became a Fraud Investigator and Internal Auditor for the University of Pittsburgh Medical Center – Health Plan and various federal contractors.
In 2015, Tim was elected as Dauphin County Controller, where he quickly earned a reputation as a fiscal watchdog and trusted leader saving and recovering over $1 million of taxpayer dollars during his first term in office. He has also worked to create Dauphin County's first Audit Division, and prepared the first Dauphin County Retirement Fund Report.
To protect taxpayers Tim also changed how Dauphin County reported its finances to a comprehensive, detailed and transparent financial report. His efforts earned his office Dauphin County's first ever award for financial reporting from the Government Finance Officers Association.
With over 25 years of combined experience in law enforcement and auditing, in both public service and private industries, Tim is uniquely qualified to serve Pennsylvania citizens on day one.
Tim has a proven track record of fighting waste, fraud and abuse. He'll work tirelessly to cut wasteful government spending to protect taxpayers and help create a stronger economy that allows businesses to create good paying jobs here in Pennsylvania.
Tim's not a career politician and he's tired of politics-as-usual in Harrisburg. Tim will work to end political loopholes like the "honor system" that allows state agencies to keep high-dollar, taxpayer funded contracts hidden from the public, so we know where our tax dollars are being spent.
Growing up in Harrisburg, Tim has always been committed to giving back to the community he loves. Tim currently serves on and is the former Chair of the Harrisburg Area Community College Foundation Board of Directors, State YMCA of Pennsylvania Board of Directors, and the Chris "Handles" Franklin Foundation Board of Directors. Tim is also a member of the Greater Harrisburg Area NAACP and the Pennsylvania State Fraternal Order of Police Lodge #78.

Stacy Garrity
State Treasurer
As the 78th Treasurer of the Commonwealth of Pennsylvania, businesswoman and retired U.S. Army Reserve Colonel Stacy Garrity is focused on transparency, cutting waste and fees, returning $3.5 billion in unclaimed property to its rightful owners, and making education affordable for Pennsylvanians.
Stacy understands the challenges that Pennsylvania families face, and she brings the same common sense that people use to manage their own finances to the Treasurer's office.
After graduating from Sayre High School in Bradford County, Stacy earned a degree in finance and economics from Bloomsburg University of Pennsylvania and later received a certificate from the Cornell University Business Management Institute.
While serving as a Colonel in the Army Reserve, Stacy received national attention for her decorated service on the battlefields of Iraq. While news raged about scandals involving prisoner abuse at other facilities, Stacy was highlighted for her stellar performance as one of the officers in charge of an internment camp for enemy combatants in Iraq.
Iraqis dubbed her "the Angel of the Desert" when her service at Camp Bucca in Southern Iraq resulted in a perfect record. She kept the camp secure and American troops safe without a single complaint of abuse from Iraqi soldiers interned there.
Stacy served a remarkable three deployments in defense of the United States: in 1991 in Operation Desert Storm, in 2003 in Operation Iraqi Freedom, and in 2008 in Operation Enduring Freedom. She was awarded the Bronze Star twice for exceptional service and received the Legion of Merit before retiring from the Army Reserve with the rank of colonel.
While serving in the Army Reserve, Stacy started work as a cost accountant at Global Tungsten & Powders Corp., a global supplier of refractory powders, and worked her way up to become the first of two female vice presidents at the company.
As the treasurer of Pennsylvania, Stacy oversees an office of approximately 340 employees and is tasked with protecting $110 billion in state assets. Among her many duties, she safeguards the financial health of the state, manages Pennsylvania's 529 College and Career Savings Program and the PA ABLE Savings Program for disability-related expenses, and administers the unclaimed property program.
Stacy was elected on November 3, 2020, and was sworn into office on January 19, 2021.
As someone committed to her local community, Stacy also serves on the board of Bradford County United Way and is a trustee of Guthrie Robert Packer Hospital in Sayre.
Stacy is married to Daniel Gizzi, a project analyst at Corning Incorporated. She worships at both the Christian Life Church and Emory Baptist Church.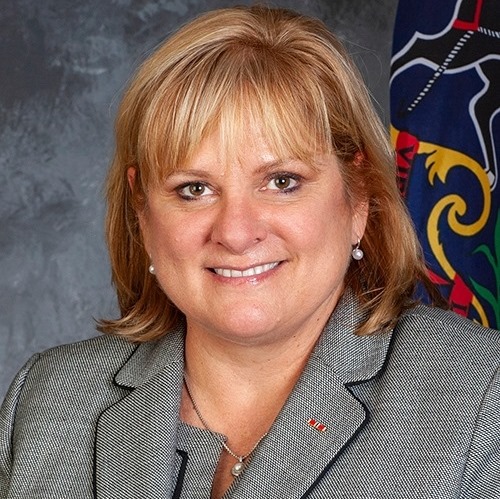 Tracy Pennycuick
State Senator - 24th Senate District
Tracy Pennycuick was sworn into her first term as a state representative on Jan. 4, 2021, in the Pennsylvania House of Representatives.
For the 2021-22 Legislative Session she has been appointed to serve on the following committees: Commerce, Game and Fisheries, Urban Affairs, and Veterans Affairs and Emergency Preparedness.
Tracy is a United States Army combat veteran who retired from the military after 26 years of both active and reserve service. During her military career she served as a helicopter pilot, aviation maintenance officer, company commander, human resources officer, executive officer, efficiency expert and foreign liaison to the UK Ministry of Defense.
She continues to serve the veteran community as a volunteer veteran service officer and board member of several veteran-focused nonprofits.
She has also worked in the business consulting industry, aviation services industry, been a successful small business owner and served as the director of Veterans Affairs for Montgomery County.
Tracy has a bachelor's degree in business and master's degree in public administration.
She lives in Harleysville with her husband, Rick. They have four adult children and two grandchildren.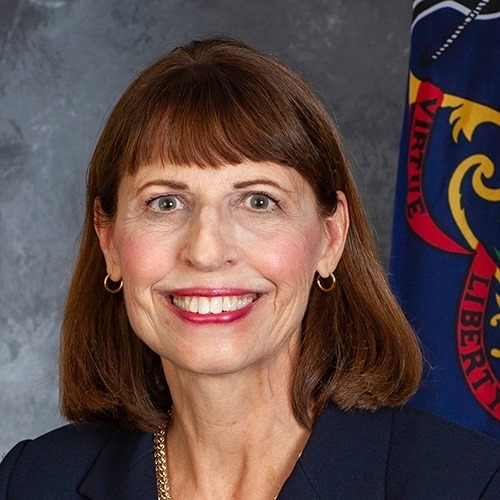 Milou Mackenzie
State Representative - 131st House District
Representative Milou Mackenzie is a lifelong resident of the Lehigh Valley and an 8th generation Pennsylvanian. She is serving her first term as representative of the 131st Legislative District, which encompasses parts of Lehigh, Northampton and Montgomery Counties.
Mackenzie has lent her artistic talent to creating beautiful homes for many people in the Lehigh Valley and beyond as the owner-operator of V. M. Mackenzie Interior Design, LLC for more than 30 years.
Before establishing her small business, Mackenzie, who graduated from Nazareth Area Senior High School and earned a BA in English from Cedar Crest College in 1972, had years of teaching experience in several local school districts and also in a private school in Allentown
Mackenzie will use her knowledge of the classroom to stand up and ensure Pennsylvania students receive a quality education while still respecting the concerns of the taxpayers.
In addition to her concerns about education and holding the line on wasteful spending, Mackenzie will also focus on how she can help her fellow small business owners and bring support to our veterans.
Representative Mackenzie is married to Kevin Brown, a graduate of the U.S. Naval Academy and a veteran. She is the mother of two sons and the grandmother of two. She and her husband live in Lower Saucon Township.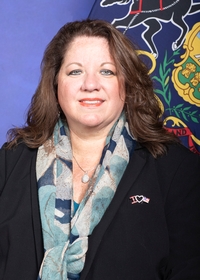 Donna Scheuren
State Representative - 147th House District
Donna Scheuren is the Vice President of a global industrial sales agency.  Serving as a manufacturer's representative, Donna sells industrial commodities for various manufacturing corporations in the United States and abroad.  She's cultivated an array of professional experience.  Donna has experience as a successful small business owner in the restaurant industry and administratively, oversees the health insurance and benefits for her family-owned construction company.
As a dedicated public servant to her community, Donna is in her 3rd elected term on the Souderton Area School Board.  She's the board Vice President and in her 8th year as Finance Chairman as well.  In that finance role, she helped to bring statewide recognition from the Senate in Harrisburg, for the board's outstanding fiscal responsibility and sound-budgeting techniques.  Donna served 7 years as Board Director for the Montgomery County Intermediate Unit – specializing in social and education services for local school districts – and continues to serve on the MCIU's Legislative Committee.  In 2020, Donna was appointed to The Foundations Board of Trustees for Grand View Hospital, where she serves in the field of finance on GVH's Investment Committee.
Donna holds a Bachelor of Science Degree in Business Administration from The College of New Jersey.
Donna and her husband Dave, also in community service as a Township Supervisor, have lived in Harleysville for the past 21 years.  They just celebrated their 25th wedding anniversary surrounded by family and friends, with all their nieces and nephews taking part in their vow renewal ceremony.
Local Government
Elected Republicans Representing Montgomery County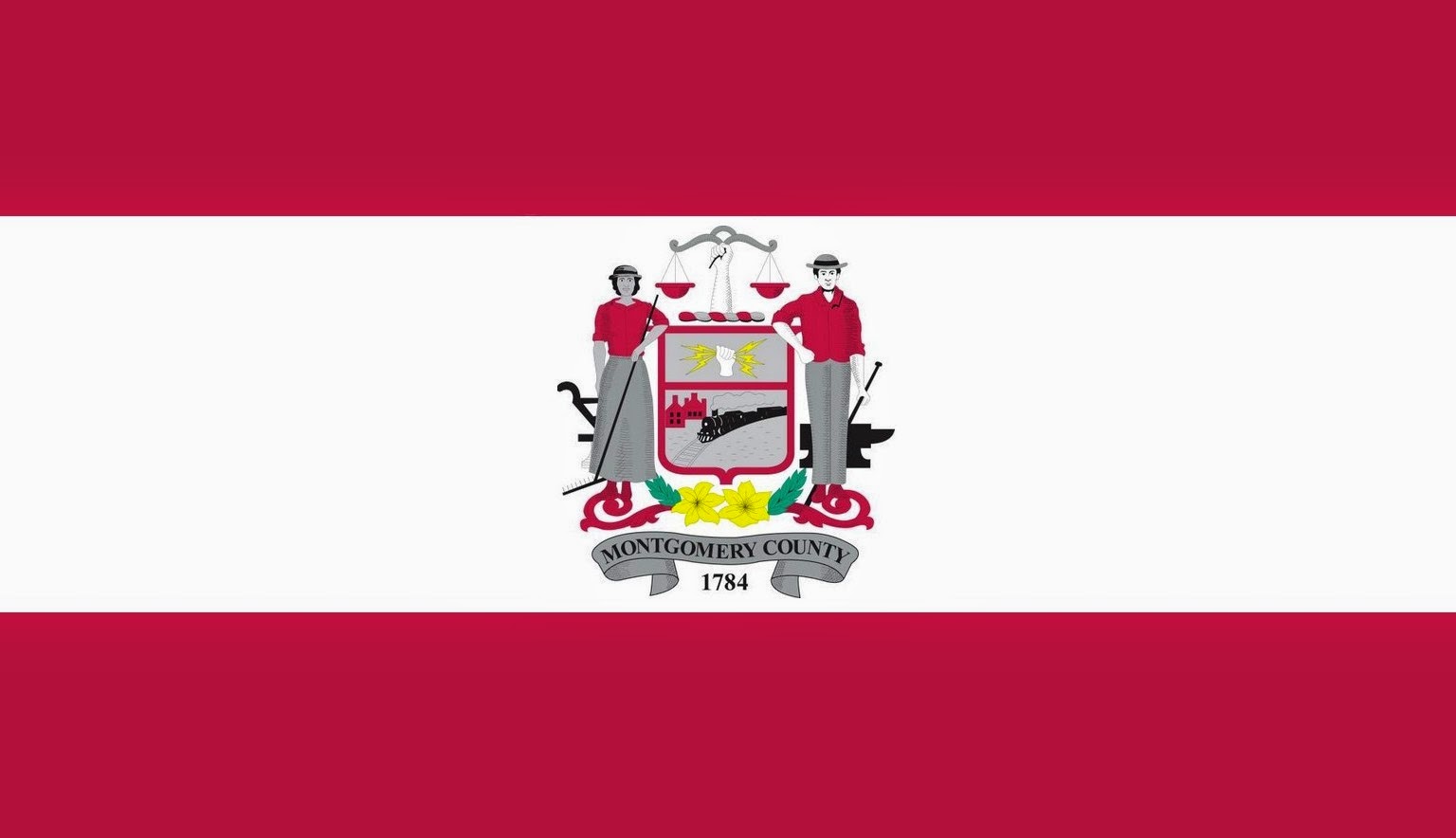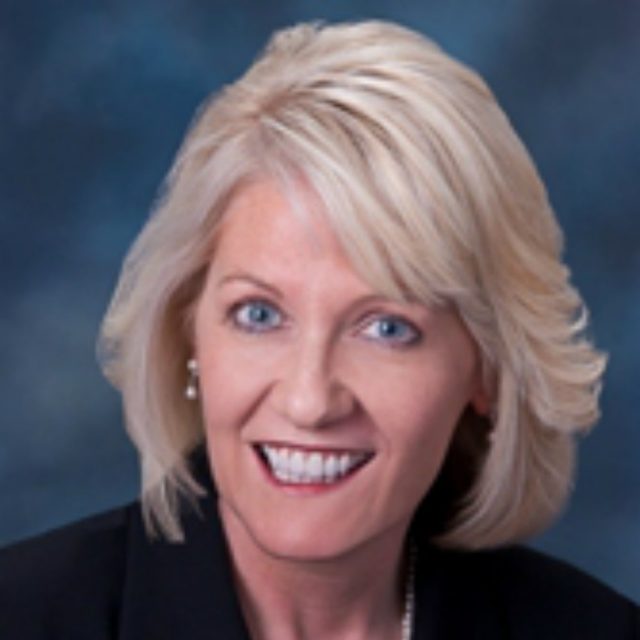 Merry Woods
Jury Commissioner - Montgomery County
Jury Commissioner Woods was elected to a four year term in 2013 and was sworn in by President Judge William Furber on January 2, 2014.
Governor Tom Corbett appointed Merry to the State Board of Professional Licensing and she was confirmed by the Senate in 2012.
Merry was elected to the Pennsylvania Republican State Committee in 2010 and re-elected in 2014. She serves on the Resolutions Committee.
Woods was elected Area 15 Leader in 2010 and re-elected in 2014. She has won re-election as an Upper Dublin committee woman since 2000.
Merry plays an integral role with TARS – Teen Age RepublicanS – mentoring teens throughout the Commonwealth to develop and promote future leaders.
Merry is the mother of six sons and two daughters. She resides in Upper Dublin township with her family.
Citizens can contact Jury Commissioner Merry Woods by calling (610)-278-3215, emailing mwoods@montcopa.org, or by visiting the Jury Selection of the Montgomery County website www.montcopa.org.