Statement of Purpose
The Republican Committee of Montgomery County seeks to elect Republicans who implement principles in government, align with our Statement of Principles and represent the diverse backgrounds of voters across our county.
Leadership Team
Meet the Executive Committee of the Montgomery County Republican Committee.

Christian Nascimento
Chair
Christian is a businessman, a community leader, an executive at a Fortune 50 company, and a former candidate for Congress in Pennsylvania's Fourth Congressional District. However, if you ask him what titles he cherishes most they are devoted husband and father. He lives in Audubon with his wife and their four children, where they are frequent volunteers and coaches at Visitation BVM School, and where Christian has served as Chairman of the Lower Providence Republican Committee.
A product of Montgomery County's public schools, he was the first in his family to attend college. After graduating from Plymouth-Whitemarsh High School, he earned degrees from Villanova University and Widener University, where he currently serves on the Board of Trustees and has been an Adjunct Professor. In 2019, he received the John L. Geoghegan Alumni Citizenship Award.
Following college, Christian embarked on a successful career in finance and business, that has taken him all over the globe. He is Vice President of Product at Comcast, where he works closely with small- and medium-sized businesses to improve their efficiency and helped them grow. He is responsible for the development, launch and management of products. Prior to joining Comcast in 2006, he was Vice President of Finance at a biotech startup with operations in both the United States and Asia.
Christian served on the Board of Directors of both for and non-profit businesses, and from 2011-2013 was the National President of the Kappa Sigma Fraternity. He is a frequent speaker at industry events and serves on the Cybersecurity Advisory Board of the Security Industry Association. In 2009, he was elected to his first of two terms on the Methacton School Board. He served two terms as School Board President and oversaw the first budget in 30 years that did not raise taxes, while concurrently receiving a credit upgrade for the district from Moody's. He also served on the Joint Operating Committee of the North Montco Technical Career Center.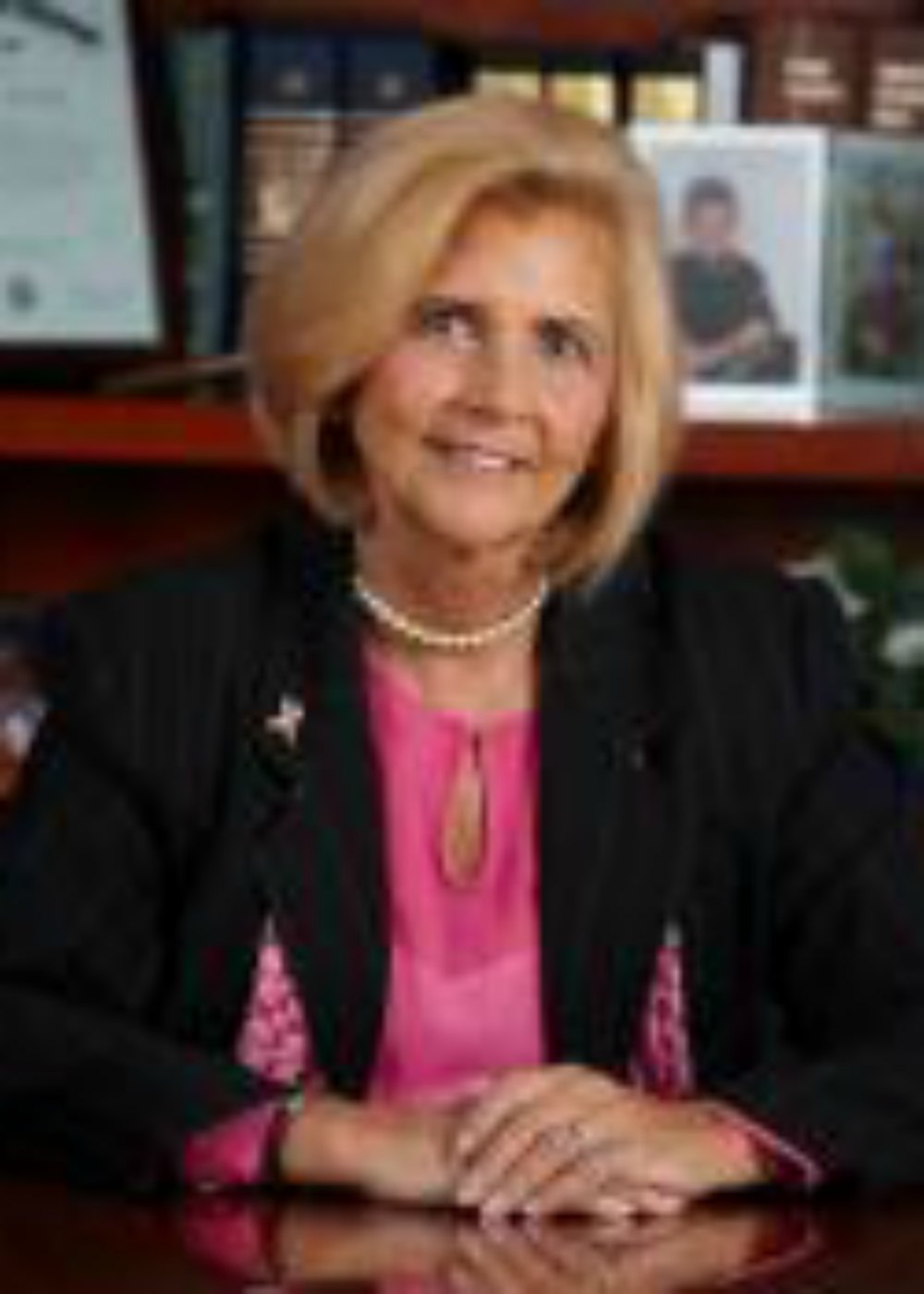 Nancy is a professional administrator and manager with over 45 years of experience in real estate, financial management, personnel, strategic planning, and medical practice administration; she currently serves as Director of the Tucker Advisory Group, Inc. Nancy served as Montgomery County's Recorder of Deeds from 2004-2016. Under her direction, the office became a nationally recognized model of document management and use of technology. She implemented new revenue sources, managed and cut costs, increased efficiency, worked to protect residents from real estate fraud, saved taxpayers thousands of dollars while contributing millions to the county general fund, and implemented a Veterans ID program that became a national model. She was appointed by the PA Senate to the PA Electronic Recording Commission and served on the FBI's Land Fraud Task Force.Nancy is the current President of Montgomery County Republican Women's Leadership, a Member of Republican State Committee, Past President of Montgomery County Council of Republican Women, Past Vice Chairperson of MCRC Area 9; a member of the MCRC Chairman's Club for over 20 years, a Republican Committeeperson in Towamencin for over 28 years, and has served on more than 40 Republican campaign committees for Federal, State, County, and local candidates during 35 years of Republican service.
As a wife, mother of 2, grandmother of 6, and great grandmother of 1, Nancy believes that responsibility of citizenship means being involved in the community. She was the founder of the Northern Montgomery County Drug & Alcohol Task Force and serves as a member and officer of numerous professional and community boards. She has played a significant part in raising millions of dollars in grants and contributions for public causes.
Nancy and her husband Mike have lived in Towamencin for over 44 years.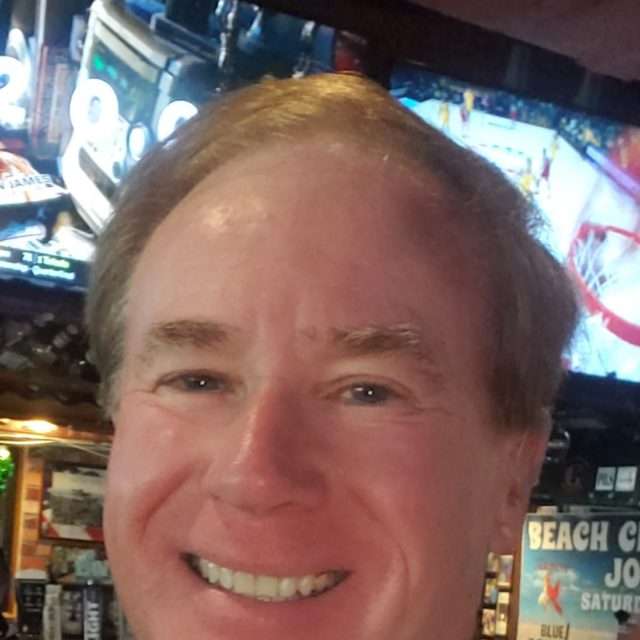 William Mahoney
Secretary/Treasurer
Bill Mahoney currently serves as a committeeperson in Springfield township and was honored for his tremendous work as Area 14's committeeperson of the year in 2022! Bill brings to the table 40 years of experience as a CPA in various public accounting firms including Price Waterhouse Coopers and RSM. Bill also serves as the CEO of the Keystone Liberty PAC, which supported Kathy Barnette's senate run and is Treasurer of Friends for Springfield Township PAC which supported schoolboard candidates pledging to keep schools open. Bill is dedicated to serving the Republican party, and we are thrilled to have his expertise as our Treasurer!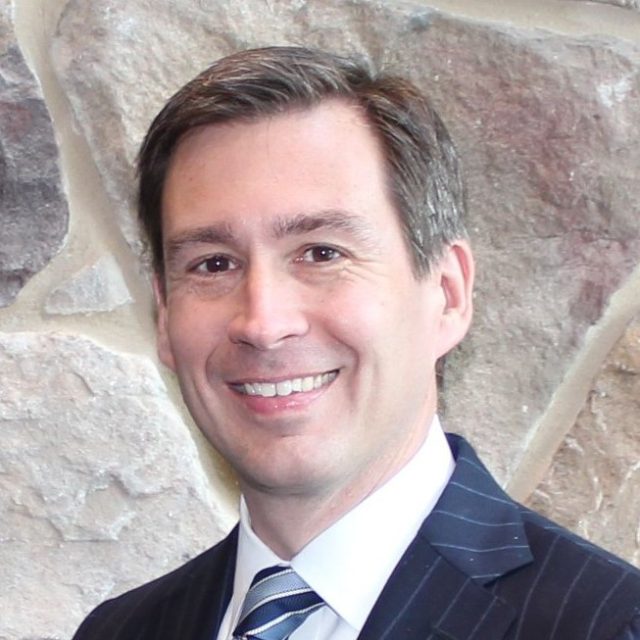 Tim Mahon
Assistant Vice Chair
Tim Mahon currently serves as Municipal Leader for Collegeville Borough. He stepped up in 2019 to run for county treasurer where he was one of the top republican vote getters. He has since  got even more immersed in helping our committee and or candidates , Tim runs the Collegeville committee which  he has grown by recruiting a full slate of fantastic, hardworking committee people and candidates. He spearheaded the highest Republican turnout in any municipality in the November 2021 election with over a 50% Republican turnout! Tim also serves as a State Committee Member and is the treasurer of several PACs for local candidates. Many of you often see him at events across the county. He regularly knocks doors, attends events, and supports candidates financially. Tim goes above and beyond for the Republican Party and our candidates in every way. We are excited to have Tim as a part of our Team!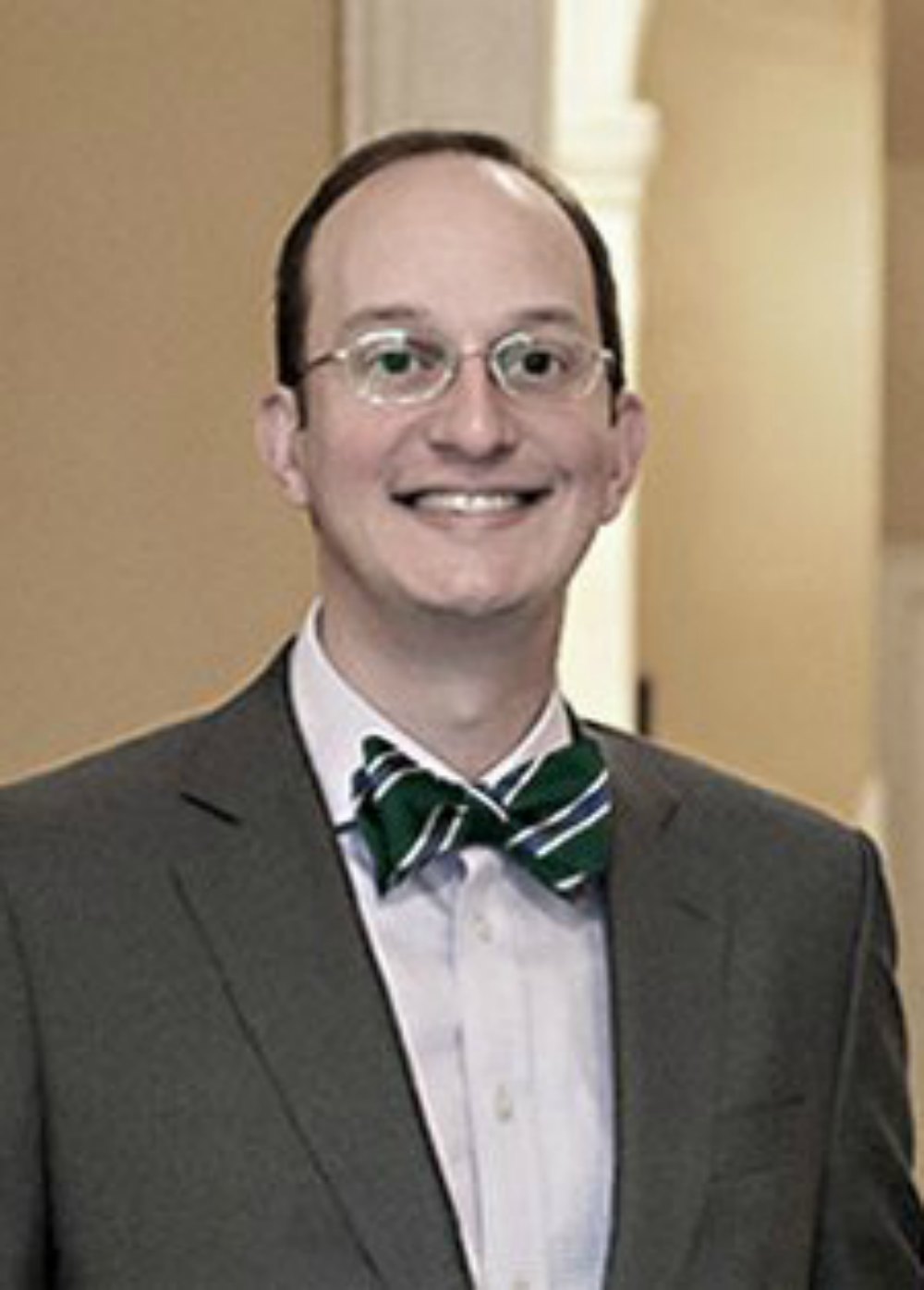 Jonathan Goldstein
Solicitor
Jonathan Goldstein is a founding partner of McNelly & Goldstein. Mr. Goldstein's practice focuses on firearms law, election law, and entrepreneurial and business advising.
Mr. Goldstein is considered a national expert in firearms law. He earned the Defender of Justice Award by the National Rifle Association's Institute of Legislative Action for his "tireless service to the Constitution and with particular emphasis on the protection and furtherance of the Second Amendment" in 2013. He actively lectures on firearms law and firearms safety across Pennsylvania, and he has published a number of articles for national firearms law and firearms safety publications.
Mr. Goldstein is a nationally recognized expert in election law. He was a member of the core Pennsylvania legal team for Bush-Cheney 2004 and was twice a candidate for the Pennsylvania General Assembly. He has litigated signature challenges in the Commonwealth Court of Pennsylvania and won an election law appeal before the Supreme Court of Pennsylvania.
In addition to his practice, Mr. Goldstein is an active member of Pennsylvania's business community, currently serving as Chairman of Schulmerich Bells, the world's largest manufacturer of musical handbells. He was also founder and President of Urban Technology Group, the fastest growing services company in Philadelphia from 2000-2002.
Mr. Goldstein received both his undergraduate degree and Juris Doctor from the University of Pennsylvania. He is admitted to practice law in Pennsylvania, New Jersey, the Eastern District of Pennsylvania, the District of New Jersey, the Third Circuit, the Ninth Circuit and the United States Supreme Court.
Executive Committee Members
Christian Nascimento, Chair
Nancy J. Becker, Vice Chair
Tim Mahon, Assistant Vice Chair
William Mahoney, Secretary/Treasurer
Sean Frisco, Area 1
Dave Waldt, Area 2
Janet Flisak, Area 3
Tom DiBello, Area 4
Guy Davis, Area 5
Lenore Bruno, Area 6
Phil Rosenzweig, Area 7
Michael Ludwig, Area 8
Rick Miniscalco, Area 9
Tara Conner-Hallston, Area 11
Jay O'Connor, Area 12
Kathy Bowers, Area 13
Jim Dailey, Area 14
Jack Coupe, Area 15
Dan David
Doug Hager
Anthony Spangler

Look up your area above, and find the details on your area below.
Area
Name
CD*
SD*
HD*
Area 1
Area 1
Mr. Sean Frisco
1, 4
24
70, 131, 147
Douglass Township
Ms. Maria Siwik
4
24
147
East Greenville Borough
VACANT
1
24
131
Green Lane Borough
VACANT
4
24
131
Marlborough Township
Mr. Bill Hurst
1
24
131
Pennsburg Borough
VACANT
1
24
131
Red Hill Borough
VACANT
1
24
131
Schwenksville Borough
VACANT
4
24
70
Lower Frederick Township
Mr. Josh Embree
4
24
147
Upper Frederick Township
Mr. Sean Frisco
4
24
147
Upper Hanover Township
Ms. Beverly Plosa-Bowser
1
24
131
Area 2
Area 2
Mr. Dave Waldt
4
24
146, 147
Pottstown Borough
Mr. Jay Bauer
4
24
146
Lower Pottsgrove Township
Mr. Jim Vlahos
4
24
146
New Hanover Township
Mr. Jim Butler
4
24
147
Upper Pottsgrove Township
Mr. Dave Waldt
4
24
147
West Pottsgrove Township
VACANT
4
24
146
Area 3
Area 3
Ms. Janet Flisak
1, 4
12, 24
53, 131, 147
Franconia Township
Mr. Bill Brong
1
12
53, 147
Hatfield Borough
Mr. Ned Smith
1
12
53
Hatfield Township
Mr. David Kresge
1
12
53
Lower Salford Township
Mr. David Scheuren
4
24
147
Salford Township
VACANT
1
12
131
Souderton Borough
VACANT
1
12
53
Telford Borough
Ms. Emiline Weiss
1
12
53
Upper Salford Township
Mr. Ted Poatsy
4
24
147
Area 4
Area 4
Mr. Tom DiBello
4
12, 24, 44
70, 146, 150
Collegeville Borough
Mr. Tim Mahon
4
24
150
Limerick Township
Mr. Tom DiBello
4
24
146
Lower Providence Township
Ms. Colleen Eckman
4
44
150
Perkiomen Township
Ms. Kim Spina
4
24
70
Royersford Borough
VACANT
4
44
146
Skippack Township
Ms. Colette Penland
4
24
70
Trappe Borough
Mr. Jack Minster
4
24
146
Upper Providence Township
Ms. Denise Chroscinski
4
44
150
Worcester Township
Dr. Jim Mollick
4
12
70
Area 5
Area 5
Mr. Guy Davis
4, 5
17
149
Bridgeport Borough
Mr. Bob Domurad
5
17
149
Upper Merion Township
Mr. Matt McCaffery
4, 5
17
149
West Conshohocken Borough
Mr. Guy Davis
4
17
149
Area 6
Area 6
Ms. Lenore Bruno
4
7, 12
54, 148
Conshohocken Borough
Mr. Rich Kosich
4
7
54
Plymouth Township
Ms. Lenore Bruno
4
12
54
Whitemarsh Township
Mr. Jack Williams
4
7
148
Area 7
Area 7
Mr. Phil Rosenzweig
4, 5
17
148, 149
Lower Merion Township
Mr. Tim Wicks
4, 5
17
148, 149
Narberth Borough
Ms. Lori Lasher
5
17
148
Area 8
Area 8
Mr. Michael Ludwig
4, 5
17
54, 70, 150
East Norriton Township
Ms. Susan McLaughlin
4
17
70
Norristown Borough
Mr. Daniel Wissert
5
17
54
West Norriton Township
Mr. Craig Bird
4
17
70, 150
Area 9
Area 9
Mr. Rick Miniscalco
1, 4
12, 24
53, 61, 70, 151
Lansdale Borough
Ms. Jean Fritz
4
12
53
North Wales Borough
Mr. Greg D'Angelo
4
24
61
Montgomery Township
Ms. Carla Helaszek
1
12
53, 151
Towamencin Township
Mr. Chuck Wilson
4
24
61
Upper Gwynedd Township
Mr. Tom Bornemann
4
24
61
Whitpain Township
Mr. David Byrne
4
12
61, 70
Area 11
Area 11
Ms. Tara Conner-Hallston
1, 4
12
61, 151, 152
Ambler Borough
Ms. Carol DiPietro
4
12
151
Bryn Athyn Borough
Mr. Peter Sheedy
4
12
152
Hatboro Borough
Mr. Lou Polaneczky
4
12
152
Horsham Township
Mr. Anthony Spangler
1, 4
12
151
Lower Gwynedd Township
Ms. Danielle Porecca
4
12
61
Lower Moreland Township
Ms. Pam Levy
4
12
152
Upper Moreland Township
Mr. Tom Winterberg
4
12
152
Area 12
Area 12
Mr. Jay O'Connor
4
4
152, 153
Abington Township
Mr. Joseph Rooney
4
4
152, 153
Rockledge Borough
Mr. James Caffrey
4
4
153
Area 13
Area 13
Ms. Kathy Bowers
4
4
154
Cheltenham Township
Mr. Thom Estilow
4
4
154
Jenkintown Borough
Ms. Suzanne Hunter
4
4
154
Area 14
Area 14
Mr. Jim Dailey
4
4
154
Springfield Township
Mr. David Michelbacher
4
4
154
Area 15
Area 15
Mr. Jack Coupe
4
12
151, 153
Upper Dublin Township
Ms. Merry Woods
4
12
151, 153
*CD: Congressional District
SD: Senate District
HD: Legislative (House) District
Republican State Committee Members
Christian Nascimento, Chair
Deirdre Barnes
Nancy Becker
Sharon Diasio
Robert Griffith
Gail Hager
Lynne Lechter
Pam Levy
Tim Mahon
Mary McMonagle
David Michelbacher
Christian Petrucci
James Saring
Dave Shaw
Maria Siwik
Anthony Spangler
Chuck Wilson
Merry Woods
Julia Vahey
Principles for
AMERICAN RENEWAL
from www.gop.com
Constitution
Our Constitution should be preserved, valued and honored.
Economy
We need to start growing America's economy instead of Washington's economy so that hard-working Americans see better wages and more opportunity.
Budget
We need to pass a Balanced Budget Amendment to the Constitution, make government more efficient, and leave the next generation with opportunity, not debt.
Healthcare
We need to start over with real healthcare reform that puts patients and their doctors in charge, not unelected bureaucrats in Washington.
Veterans
Our veterans have earned our respect and gratitude, and no veteran should have to wait in line for months or years just to see a doctor.
Security
Keeping America safe and strong requires a strong military, growing the economy, energy independence, and secure borders.
Education
Every child should have an equal opportunity to get a great education; no parent should be forced to send their child to a failing school.
Poverty
The best anti-poverty program is a strong family and a good job, so our focus should be on getting people out of poverty by lifting up all people and helping them find work.
Values
Our country should value the traditions of family, life, religious liberty, and hard work.
Energy
We should make America energy independent by encouraging investment in domestic energy, lowering prices, and creating jobs at home.
Immigration
We need an immigration system that secures our borders, upholds the law, and boosts our economy.